Kinki Nippon Tourist Co., Ltd. has been appointed as the official Travel Agent to provide accommodation reservation with special rate for the participants and accompanying guests.
Deadline
May 31, 2012
Payment
Payment should be made in Japanese Yen only by credit card or bank transfer.
1. Credit Card
VISA, Master Card, AMEX, DINERS and JCB cards are available.
* Charges will be shown on your statement as "Kinki Nippon Tourist Co., Ltd.".
2. Bank Transfer
(Domestic orders only)
Please make a reservation through the secure Online Registration System of Web site. The Registration System provides the details of hotel information, rate, condition, etc.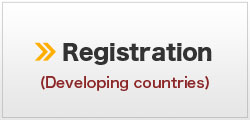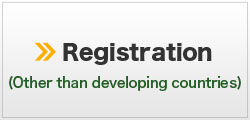 Hotel discounts are offered only for participants in the Global Network of WHO Collaborating Centres for Nursing and Midwifery Development which will be held on 28 – 29 of June and those who will attend this nursing conference from developing countries.

Please click here to view a list of developing countries.